Wills & Power of Attorney
McNab McNab & Starke provides personalised, quality services in the administration Wills & Power of Attorney.
We have a long standing and substantial profile in the area of deceased estates, and as such understand the importance of administering Wills correctly with consideration to the individual and their specific needs.
Wills and Power of Attorney Frequently Asked Questions
What is needed for a valid Will?
At the very least there needs to be a document of some sort that was intended by the deceased person to have been his or her last Will. Usually the document needs to be signed in the presence of two witnesses who then also sign. In some cases a mark on the document by the deceased or comment by the deceased (without signature) adopting the document as his or her Will might suffice.
My mother has dementia and her last Will is out of date. Can a Will be made for her?
It is possible to apply to the Court for it to authorise the making of a Will on certain specific terms for a person who has lost the capacity to make a Will for himself or herself. This is a complex process and requires legal assistance.
I am my father's power of attorney. How does my role and the executor's role relate to each other once my father dies?
An executor has no power to act until a Will maker passes away. The office of a power of attorney on the other hand only operates during the lifetime of the person ("the donor") and once the donor dies the power of attorney authority ceases. The two roles are completely separate in time. Where the power of attorney and the executor are different people and the person concerned dies, the power of attorney will need to hand over to the executor any documents or assets that were held for the donor. The power of attorney is accountable to the executor for the attorney's handling of the donor's affairs during the donor's lifetime.
What does this word mean, and how does it affect me?
See the page 'Some common words explained' on this website. If the word you are enquiring about is not covered, call us and we can assist.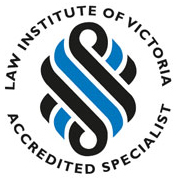 We can help
We will respond within the next business day. You can also call 03 9131 6382.