Litigation and Court Appearances
Why choose McNab McNab & Starke
We have a history of providing dedicated service for over 100 years
We are a team of experts, who provide personalised service
We are values-based and community minded
The team of lawyers at McNab McNab & Starke consists of skillful litigants with extensive experience which can enhance your ability to achieve the best possible outcome.
Our team can appear in court to represent you in hearings, directions hearings and mediation.
We can advise and represent you when initiating legal action or seeking defense.
Services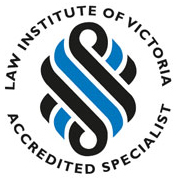 Contact us – We can help.
We will respond within the next business day
You can also call 03 9670 9691