Litigation Lawyers and Court Appearances
Why choose McNab McNab & Starke Lawyers
We have a history of providing dedicated service for over 100 years
We are a team of experts, who provide personalised service
We are values-based and community minded

The team of litigation lawyers at McNab McNab & Starke is headed by our managing partner, David Skeels. David is a Law Institute of Victoria Accredited Commercial Litigation Specialist having been accredited in 2002. He was admitted to practice in Victoria in 1987 and has over 34 years specializing in Litigation.
David and his team can apply their extensive experience to assist in the resolution of your dispute, concerns or issues whether by instituting or defending formal Court proceedings or by applying alternative dispute resolution procedures.
Our litigation lawyers' overriding focus is to assist you in achieving the best possible outcome in a timely and cost effective manner. In particular our approach is inclusive and intended to ensure that you are fully informed as to the status of your matter, and that you are engaged and consulted in respect to the decisions to made during the course of your matter.
Litigation has many forms – it can involve formal Courts including the Victorian Supreme Court, County Court and Magistrates Court, the Federal Court of Australia and including government tribunals such as VCAT (Victorian Civil and Administrative Tribunal). Not all litigation is conducted in Court, and a growing means of resolving disputes is by way of Alternative Dispute Resolution.
Mediation in particular is an efficient and cost effective procedure, and David is a qualified Mediator. His experience provides a comprehensive understanding of the conduct of mediations, both representing the parties as well as conducting Mediations as Mediator.
Litigation Lawyer Services
We can advise and represent you when initiating or defending legal action, or simply providing you with advice as to how best to deal with the particular issues that are of concern to you.
Some of the areas where we can provide assistance are:

Proceedings in respect to contracts, which may include enforcing payments or carrying out the obligations set out in the contract

Disputes between business operators, whether in partnership or as directors/shareholders of companies. These disputes often involve the means by which a partner or director can exit a business, or the contributions, either financial or otherwise, to the operation of the business
Commercial disputes are many and varied, but in essence involve the preservation of rights, either by the operation of a contract, or imposed or implied by the operation of legislation or the common law (the law set out by the precedents created by the Courts)

Disputes concerning the provision of finance and the enforcement of security for financial advances are common commercial law matters
Disputes over real estate often involve complex legislation and regulation, which apply to sales and purchase of real estate, leasing of commercial, retail and industrial property, and also the use to which real estate is put

Like commercial disputes, the preservation or enforcement of rights created by contracts of sale or lease agreements is generally fundamental to the dispute

Rights of occupation, the structure of ownership, and restrictions or encumbrances over property are often the subject of disputes
In all litigation or alternative dispute resolution the skills to be applied by our team of litigation lawyers include:
the analysis of the facts of the matter

collecting the evidence to confirm the facts, including sourcing from experts

an assessment of the applicable law

the development of a strategy to achieve the best outcome

the implementation and application of that strategy

effectively challenging and refuting opposition arguments and presumptions
We are qualified and able to represent you in all Victorian and Commonwealth Courts and Tribunals, and covering Victorian and Federal jurisdictions. Our team has the experience, knowledge and resources to help resolve your problem, but also the understanding and consideration to guide you through the process, and to support you. Remember, the most important person in our office is you – the client.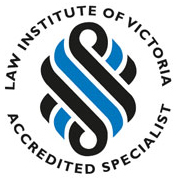 Contact us – We can help.
We will respond within the next business day
You can also call 03 9670 9691