Ken Starke
Consultant Lawyer
ACCREDITED SPECIALIST PROPERTY LAW
Ken was admitted to practice in 1973 after obtaining degrees in Law and in Jurisprudence at Monash University. He practices in a number of very specific legal areas and advises in relation to:
Music & Entertainment Contracts including Recording, Publishing, Management and Copyright

Property Development

Securities

Wills, Estate Planning & Estate Disputes
Ken has advised many successful musicians and entertainers and, in particular, has been legal counsel for John Farnham and his associated entities for in excess of 20 years. He also advises or has advised Tommy Emmanuel, Tina Arena, The Seekers, Merrill Bainbridge, Gotham Records and many others.
Ken provides in house counsel for our very substantial property practice and he has Law Institute Accreditation as a specialist in Property Law. He also has a strong reputation in Estate Disputes and in Estate Planning.
Ken's recreational interests include football, golf, skiing and travel.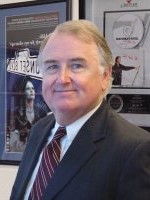 Contact us – We can help.
We will respond within the next business day
You can also call 03 9670 9691